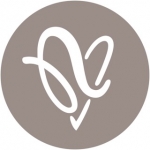 July Party: Family Fun Dance with Ms. Nagata (all ages welcomed)
Come party with us every first Sunday of the month from 3:30-4:00PM. We will be wet noodles noodling around. We will play freeze dance and learn a couple of cool new dance moves and definitely work up a sweat smiling together. Grab a dance partner or two, bring your dancing shoes and get ready for some family fun!
All family members living under one roof are welcomed to join this party however only one device will be allowed access into the Meeting Room. Party size will be limited and to secure our Zoom Meeting Room all families must be registered to be let into this online party.
Date of Party: Sunday, July 5
Rate: $5.00
Time: 3:30-4:00PM