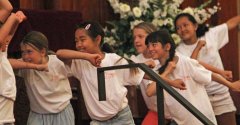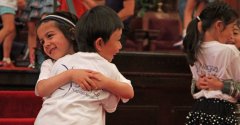 Dance Camp-Structure and Policies
Dance Camp-Daily Routine
Dance Camp-Performance Questions
WHEN IS THE PERFORMANCE?
Performances are at 2:30 p.m. on certain Fridays. See our Dates and Rates page to find the exact performance date for your child's session. After each performance, stick around for a celebration with finger food! This after-performance party usually finishes by 3:15 p.m.
WHAT IF I CAN'T GO TO THE PERFORMANCE?
We know that parents, friends, and family members are busy and sometimes cannot attend Friday performances. That's why we provide private videos on the For Students/Parents page of our website! At the beginning of each session, we send campers home with a special code to access videos of their dancing, so all of the dancers' loved ones can watch them dance!
WHERE CAN I PARK FOR THE PERFORMANCES?
There are several parking options within walking distance of the Studio:
Metered parking on Buchannan between Sutter and Bush

Metered parking on Post

Limited two-hour free parking on Sutter, Bush, Pine, Webster and Laguna

Parking Lot (enter on Post at Webster)